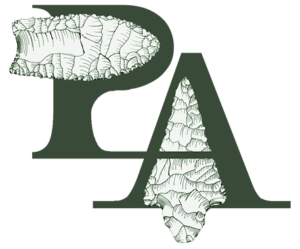 We are pleased to announce the launch of the journal Palaeoindian Archaeology (PA). PA is a peer-reviewed, open access journal that focuses on research from archaeological sites and assemblages associated with the earliest people in Americas and related areas as well as the peopling of the Americas. Articles in PA are not limited to any particular theories, methods or materials.
Palaeoindian Archaeology will publish several main types of papers, including research articles, short reports, summary or synthesis articles, and reviews. Volumes will be published once a year, but individual articles will be published online on an ongoing basis throughout the year as they are accepted. At the moment, we are accepting articles in English, Portuguese and Spanish.
Palaeoindian Archaeology is published online by Kvasir Publishing. All articles are licensed under a Creative Commons Attribution 2.5: General License. The journal and all of its articles are freely available to the general public in the spirit of open scholarship. There are no fees to download articles, nor are there any fees to submit, review or publish articles. As an electronic publication, we encourage authors to take advantage of the wide variety of media available in this format in addition to those available in the traditional paper format.
To receive future updates from the journal, please register on the journal's website. http://journals.kvasirpublishing.com/pa/
João Carlos Moreno de Sousa
Editor-in-Chief
Palaeoindian Archaeology